Leaves are light green, opposite with rounded leaf base, pointed tip, with serrate margins. Leaf blade has a sandpaper feel, and a distinctive odor.
Stem is square, erect, branched, woody, up to 6-1/2 feet tall. Stems and branches have prickles or spines.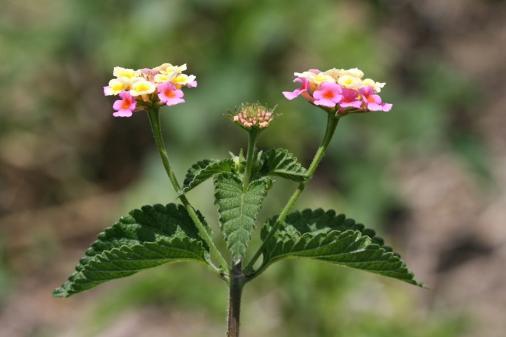 Flowers are small, tubular shaped, with four petals, multicolored and change color over time from white to pink or lavender, or yellow to orange or red, and 20 to 40 clustered at the tip of the stem. More mature flowers are darker (lavender and red), and fruits are tiny, initially green, changing from deep purple and eventually black.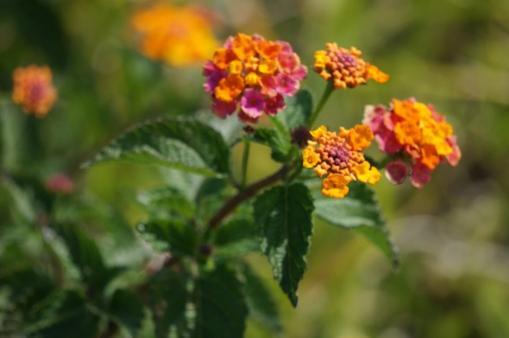 Root is a very strong taproot and a mat of many shallow side roots.
Propagation is vegetatively and by seed.