Leaves are basal, dark green, glossy, linear, hairless, with a blade flat.
Stem is triangular and can grow up to 20 inches tall.
Flowers are solitary, dense, and green at the terminal end of triangular flower stalks. Three to four leaflike bracts subtend the flowerhead on the flower stalk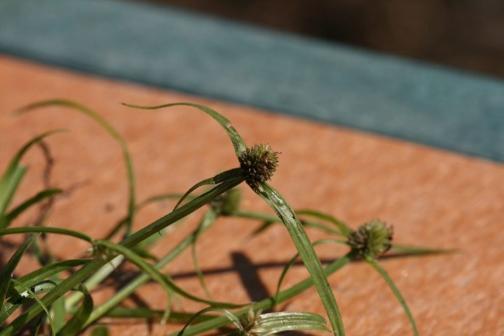 Roots are fibrous, branching from red underground runners or rhizomes.
Propagation is by seed or rhizomes.