Dr. Mabry McCray
Associate Scientist, Agronomy
Specialty: Sugarcane nutrition
My area of specialization is improved nutrient management for sugarcane and rice through cost-effective fertilizer programs that optimize crop production and are environmentally sound. I work on both organic and mineral soils, with each of these major soil types having a range of nutritional questions and problems that need to be addressed. Included in my research and extension efforts are work on leaf nutrient analysis, timing of fertilizer applications, responses to soil amendments and methods of application, evaluation of organic materials and waste by-products for soil application, and crop response to individual nutrients.
Program Areas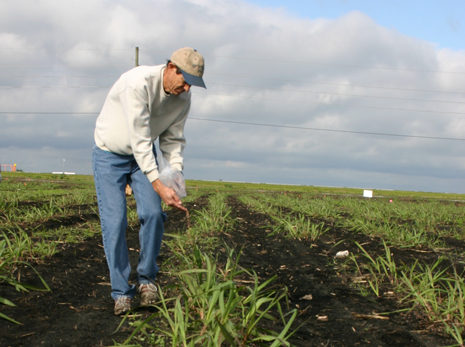 Contact
Dr. J. Mabry McCray
Everglades Research & Education Center
Wedgworth Lab. Bldg. Rm. #113
3200 East Palm Beach Road
Belle Glade, FL 33430
Phone: (561) 993-1518
Email: jmmccray@ufl.edu
DRIS Calculator download (40KB zip). This is an Excel spreadsheet that converts sugarcane leaf nutrient concentrations into DRIS indices which provides additional information about nutrient balance.